A Message from the Faculty Teaching and Learning Directorate
Dear Colleagues,
I sincerely hope you are all safe with your families. The National Lockdown does not in any significant way affect our support to you as the NWU academic staff. In this site the Faculty Teaching and Learning Faculty Team Leads and Academic Developers are introduced. They will provide every support and guidance you will need in this difficult time. As CTL, we are here to support you in your academic role.
Faculty Leads and Academic Developers are attached to a Faculty. This is clearly indicated below. Simply use the e-mail addresses or call office telephone lines (your call will automatically be transferred to a mobile phone). Each Lead will support you in one of two ways: offer immediate assistance relating to your need, and/or refer you to the relevant experts in relation to your request within CTL more broadly. Do not hesitate to contact us. We are here for you.
 
Prof Emmanuel Mfanafuthi Mgqwashu
Director: Faculty Teaching & Learning Support
Center for Teaching & Learning
Emmanuel.Mgqwashu@nwu.ac.za
Tel.: 018 389 2096
  
Lecturer Support:
Get the right help from the right section in CTL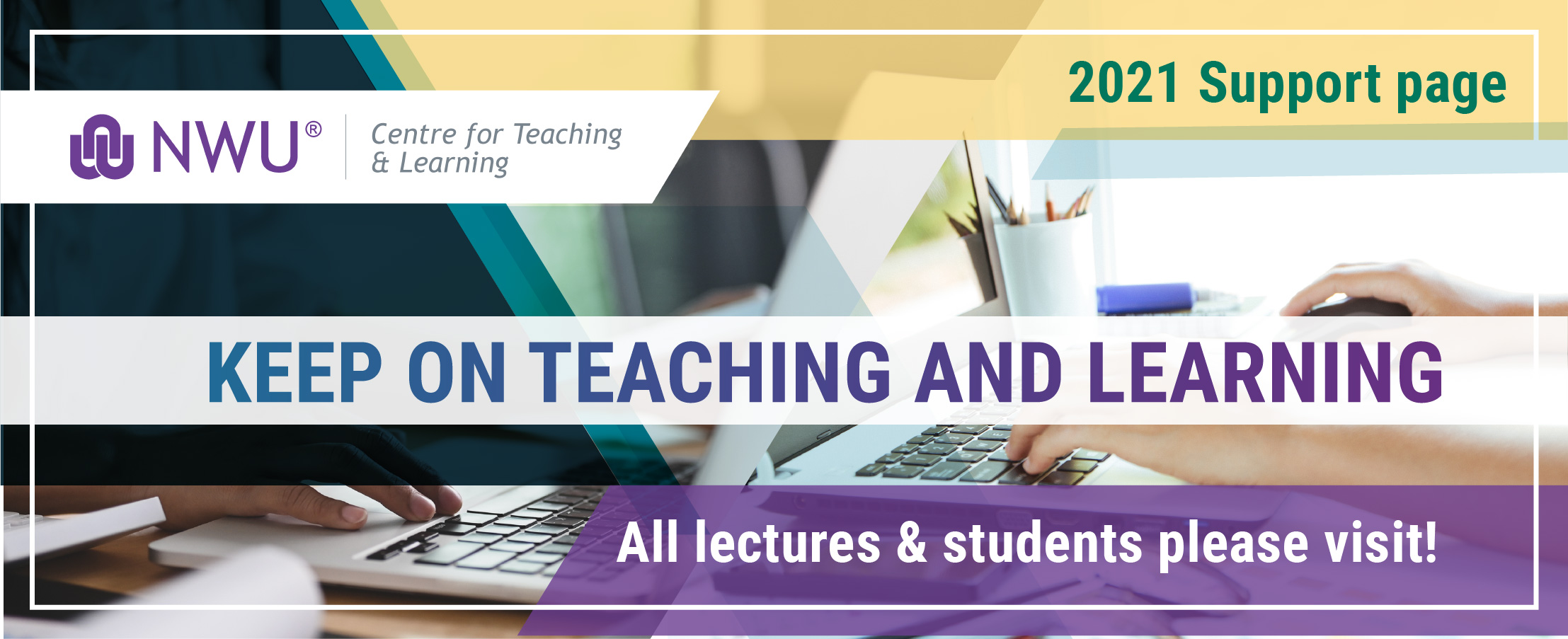 Faculty Team Leaders assigned to faculties are:
Education

Ms Martie Mostert
018  285 2641
Martie.Mostert@nwu.ac.za
Building E8, Office 138
Potchefstroom Campus

Engineering

Ms Yolani Geldenhuys
018 285 2459
yolani.geldenhuys@nwu.ac.za
Building E8, Office 101
Potchefstroom Campus

Health Sciences

Ms Vanessa Olivier
018  299 2002
Vanessa.olivier@nwu.ac.za
Building E8, Office 137
Potchefstroom Campus

Theology

Ms Retha Serfontein
018  299 1899
Building E8, Office 103
Retha.serfontein@nwu.ac.za
Potchefstroom Campus

 

Economic and Management Sciences

Dr Rone-Marie Keet
018 299 2295
10226214@nwu.ac.za
Building E8, Office 103
Potchefstroom Campus

Humanities

 

Ms Ann-May Marais
018 3892292
26718219@nwu.ac.za
Building A3, Office G80
Mahikeng Campus

 

Law

 

Ms Monique Koetaan
018 2852642
Monique.Koetaan@nwu.ac.za
Building E8, Office 101A
Potchefstroom Campus

 

Natural and Agricultural Sciences

Ms Refilwe Matsie
018 389 2180
25540106@nwu.ac.za
Building A3, Office G83
Mahikeng Campus
Faculty Academic Developers assigned to faculties are: