Awarding Excellence in a Diverse Context
Type of awards
Faculty Teaching Award
The purpose of the Faculty Teaching Award is to acknowledge exemplary individual or team teaching practices in each faculty. This award can be tailored to suit the different faculties' teaching and learning identity within the NWU context. The Faculty Teaching Awards takes place annually and participants of these awards are dependent upon the size of a faculty in terms of the number of permanently appointed academic staff and allocated institutional funds.
Online Teaching Award
For the purpose of this award, online teaching refers to the teaching and learning of fully online modules, or modules that include an online component (blended modules).
The annual Online Teaching and Learning Award is envisaged for permanently-appointed staff who have been appointed to teach undergraduate, and/or online teaching and learning strategies; to teach online modules or the online components of modules in higher education.
The purpose of the Online Teaching and Learning Award is to acknowledge and recognise the excellent contribution of online teaching and learning in Higher Education at the NWU. This award provides the opportunity to recognise full-time participants with a strong commitment to engage in online teaching, which ultimately contributes to student success.
Teaching with ICT Award
The purpose of this annual award is to acknowledge excellence in the innovative way of using existing, or new information and communication technologies (ICTs) to enhance effective teaching and engaging learning, through pedagogy and the integrated use of technology. Innovative teaching and learning with ICTs may include the use of new instructional technologies or the use of traditional technologies in creative ways, fit for the purpose of engaging students effectively in the learning process.
Innovation in Teaching and Learning Award
The purpose of the annual Innovation in Teaching and Learning Award is to recognise a higher education teacher who has introduced innovative approaches and practices in teaching and learning, in the pursuit of teaching excellence and student enhancement. Innovation can encompass anything from introducing new teaching methods or strategies to creating innovative learning opportunities for students.
Novice Teacher Award
This award is for a novice academic who is at the entry level of his/her career path in Higher Education.
The main purpose of the Novice Teacher Awards is to acknowledge and recognise the excellent contribution of the top five novice teachers at NWU, to teaching and learning in the Higher Education context. To qualify for this, the participant has had to complete the NWU's compulsory Induction Programme for Participants, and supplemented their portfolio of evidence within their year of appointment
University Teaching Excellence Award
The University Teaching Excellence Award (UTEA) is the most prestigious teaching recognition award bestowed upon teaching participants at the North West University (NWU). Participants of this award are expected to compete in a national space at the Council of Higher Education (CHE), Higher Education Learning and Teaching Association of Southern Africa (HELTASA), teaching excellence awards. Therefore, this award's criterion is pitched at the same level as that of CHE/HELTASA.
The purpose of the award is to yield recognition, and award distinguished scholars in Teaching and Learning at NWU. It is also to recognise scholars as role models of exceptional teaching. In this way, a unique set of participants, who provide leadership in teaching in their disciplines, universities and regions, are identified. Participation in the TEA is determined by the Faculty (and must have been honoured for a teaching award in the past). Recipients of this award will receive a monetary value of R50, 000 each. There are financial rules associated with this award.
Visit Libcal to register for the Information Sessions on the new awards.
Institutional Core Team on Awards and Recognition
Awards Coordinator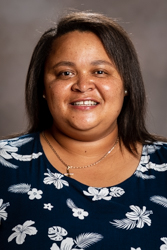 Monique Koetaan
Academic Developer
018 2852642
Monique.Koetaan@nwu.ac.za
Building E8, Office 101A
Potchefstroom Campus
Core Team Member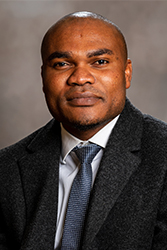 Dr Raymond Emekako
Senior Academic Developer
018 389 2180
25540106@nwu.ac.za
Building A3, Office G83
Mahikeng Campus
Core Team Member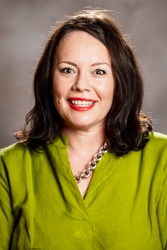 Dr Rone-Marie Keet
Senior Academic Developer
018 299 2295
10226214@nwu.ac.za
Building E8, Office 103
Potchefstroom Campus
Administration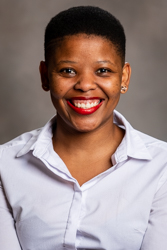 Ms Senwelo Leepo
Administrative Assistant
018 389 2091
24861413@nwu.ac.za
Building A3, Office G68
Mahikeng Campus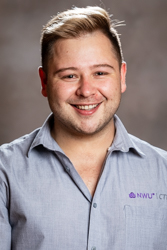 Mr Jean Viljoen
Administrative Assistant
018 285 2110
23415878@nwu.ac.za
Building C1, Office 238
Potchefstroom Campus
Mrs Memory Smit
Administrative Assistant
016 910 3312
34405933@nwu.ac.za
Building 13, Office 318
Vanderbijlpark Campus
The new NWU Teaching Awards are rolling out in 2021. View the video below for more information. Also see the infographic here.