Contact the T&L Technologies Helpdesk:
  Log a request

Click on  "Something is not working"  >>  "Efundi Issue".
T&L Technologies Helpdesk contact number:

018 285 5930
  Log a request

Available on weekday 08:00am - 16:45pm.
Everything you Need to know
Turnitin
Should you have questions regarding your Turnitin report, consult the "How to get access to your Turnitin report" tutorial here. 
Be reminded that Turnitin does not check for plagiarism in a piece of work.  Instead, it will check your work against their database, and if there are instances where your writing is similar to, or matches against, one of their sources, they will flag this for review.
Please note:  Your lecturer could opt not to have given you access to Turnitin.
eFundi
Quick guide for eFundi support
When logging a request in the IT-help system or sending an e-mail to
efundi-nwu@nwu.ac.za
, please make sure to include a phone number where we can reach you. If we only have an e-mail address, resolving the matter takes so much longer.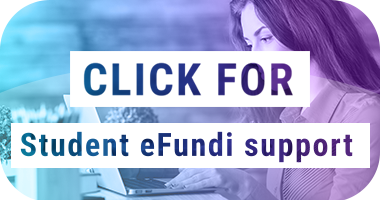 eFundi HELPDESK contact details:
TAKE NOTE! 

New campus-wide eFundi helpdesk process

:
Follow this link: https://support.nwu.ac.za/Login/Login?ReturnUrl=%2f

Log in with your CAS details

Click on "Something is not working"

Under the "Teaching and Learning Technology Support" heading, click on the appropriate option

Complete the form. Please provide as much details as possible

In case of error messages, attach a screenshot, it will help resolve the issue faster
Phone the helpdesk
The various eFundi Helpdesk numbers below are available between 8:00 AM and 16:45 PM.
Central Helpdesk:
018 285 5930
Mahikeng Campus:
018 389 2312
018 389 2447
Potchefstroom Campus:
018 299 2003
018 285 2295
Vanderbijlpark Campus:
016 910 3035
016 910 3038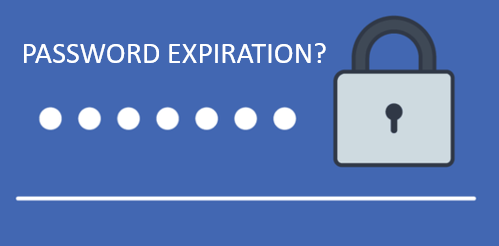 With automatic password expiration, you may experience problems in accessing your eFundi sites and NWU systems. You may change your password via the "Reset passwords" menu item/tab on the  eFundi login page. You can also make use of DIY Change / update contact info option available via the eFundi menu.  Click here for a step-by-step guide.
Data saving tips when using zero-rated eFundi
Close all open tabs in your internet browser application to avoid incurring accidental data usage.  Track your your data usage with data management applications such as Glasswire.
Free mobile apps to optimise your academic success

Google Drive
Store files safely and put them within reach from any smartphone, tablet, or computer. 15 GB of storage is free with a Gmail account.
Save files to OneDrive and access them from any device, anywhere. You can access files without being online.  No connection, no problem.
Evernote is a note taking app that allows you to take notes anywhere and share ideas with anyone.
Stay organised and keep tack of what needs to be done. Get more done by planning your day for maximun productivity.
Study smarter, using cognitive science. Find, create, and share SMART FLASHCARDS on any device.

  Office Lens
Convert Android and iOS devices into a scanner and convert images to PowerPoint, PDF or Word and save it to the local device.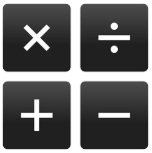 RealCalc Scientific Calculator
Give your Android mobile device all the mathematical powers of a traditional, physical scientific calculator. 
  RAR File Compression and Extraction
RAR is a compression and extraction programme, basic file explorer on Android and allows for the creation of RAR and ZIP files
Smart Apps

Tools for staying connected

WhatsApp can be used by students to communicate with each other and their lecturers (send messages, photos, videos, documents, audio, links to websites and make voice and video calls). WhatsApp groups can be used to create a closed space that is accessible at any time by everyone in the group. WhatsApp chats can be saved, archived or screenshots can be made of chats.  Students may also buy a "WhatsApp ticket" to ensure connectivity.  

Google Hangouts is available for desktop and mobile use and can be used in any web browser (there are apps available for Chrome OS, iOS and Android). To Meet and chat, download Google Hangouts here. 
Caution: Video chat is limited to 10 participants.                           

Skype can be used in any web-browser.  Simply invite your friends to join in, by using their email addresses. It is also possible to share screens and record chats. Download Skype here.

If you have an Android phone you can chat (unlimited text) with your friends and groups with Moya Messenger for no data cost.  To use #datafree apps, you need to keep your mobile data turned on.  As long as you are on MTN, Vodacom, Cell C or Telkom (in South Africa) #datafree apps will not use any of your airtime or data balance. Message attachments are fully supported, but not #datafree. Download the Moya app here.

Zoom can be used to meet online with your fellow students, with or without video. You oor fellow students can share screens and record the session.  You have access to multiple tutorials created by Zoom. Download Zoom here.
Caution: Zoom is data intensive. 
Participate with friends via GoBoard, a free online tool that combines video conferencing with an interactive canvas (like a white board). You don't need to download anything. Simply create a GoBoard, share the link with friends, and begin! When you are done, export the "board" worked on as a pdf document. GoBoard runs on two different platforms: an iPad App and the desktop version, available via the web.  
Before uploading a video you needed to create as an assignment, be sure to compress, compress, compress to save data!
Recommended video editing and compression tool:
Smartphone video compression tool:


---
Smartphone scanner tool:



---
DIY Document camera:
Check tutorials on how to make a document camera with your cellphone and a paper cup.

---
Tutorials for recording from home:
OpenShot is free video editing software that is easy to use, quick to learn, and surprisingly powerful. Use it to combine and edit self-recorded videos, adjust existing open educational videos, and compress videos (reduce the file size).
Recommended video compression tool:

HandBrake is free software with which you can compress videos (decrease the file size). It is very easy to use. One can for instance decrease a 500mb video file to only 60mb. A tutorial on how to use HandbBrake to decrease the file size of a video. Click here to watch a tutorial on how to use HandBrake, created by one of NWU's lecturers.
How to record proper audio on a mobile device

Good lighting practices at home
Resources FYI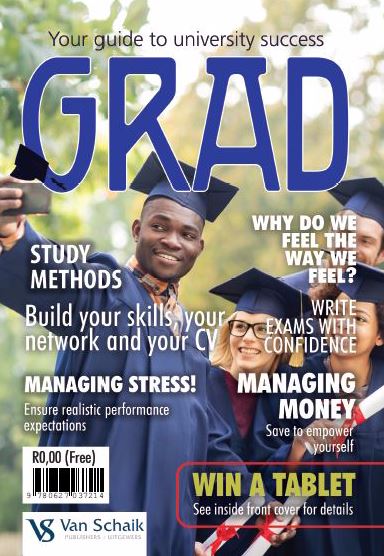 GRAD is a must-read guide for students adjusting to university.  It helps students understand the many changes, new demands and challenges they face.  To access, click here.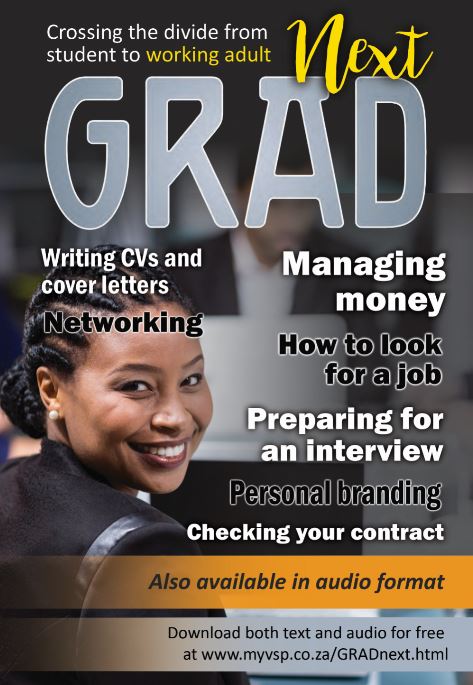 GRAD is a must-read guide for students adjusting to university.  It helps students understand the many changes, new demands and challenges they face.  To access, click here.



Ntombifuthi Dhladla, MC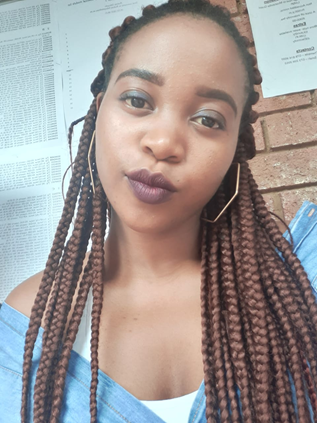 FACULTY OF ECONOMICS & MANAGEMENT SCIENCES
"If you fail to do something now, it will take longer to do later, therefore don't procrastinate"
Bianca Jooste​, VC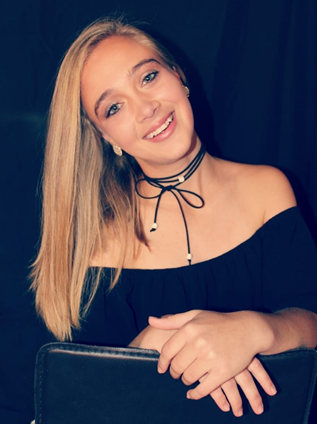 FACULTY OF EDUCATION
"The things you are passionate about are not random, they are your calling" - Fabienne Fredrickson
Palesa Thetha, VC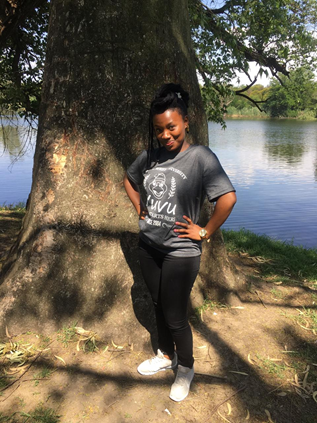 FACULTY OF HUMANITIES
"Keep reminding yourself why you are enrolled at the university. You had a goal, it's entirely your responsibility to push yourself and achieve it. However, keep calm you will never be alone throughout your academic journey"
Sibongiseni Nhlapo, MC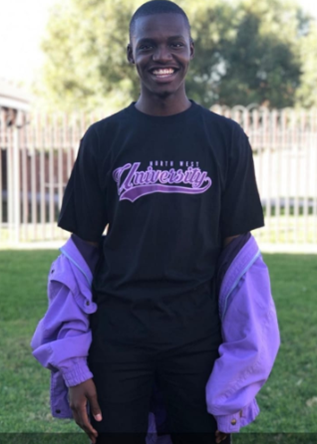 FACULTY OF LAW
"Have a schedule so you are up to date with assessments"
Academic Advisers
Mahikeng Campus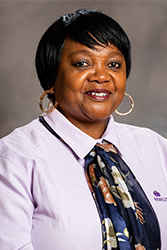 Mrs. Mittah Magodielo
018 389 2381
16461088@nwu.ac.za
Building A3, Office G79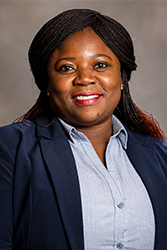 Building A3, Block D, Office G86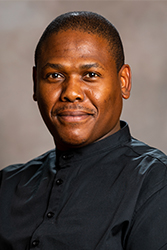 Mr. Lucky Bogatsu
018 389 2974
Lucky.Bogatsu@nwu.ac.za
Building A3, Office G88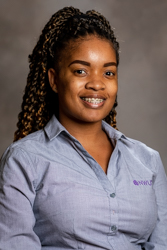 Refilwe Matsie
Building E8, Office G08B
Potchefstroom Campus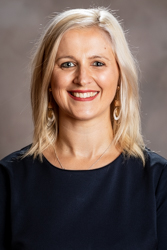 Mrs Reinette Koekemoer
018 299 4108
reinette.koekemoer@nwu.ac.za
Building E8, Office 135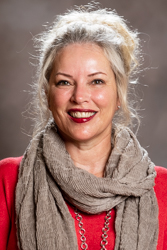 Mrs Sonja Van der Westhuizen
018 299 2134
sonja.vanderwesthuizen@nwu.ac.za
Building E8, Office 136
Vanderbijlpark Campus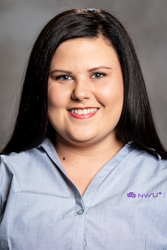 Ms Jani Kuhn
016 910 3680
jani.kuhn@nwu.ac.za
Building 13, Split level 3, Room 319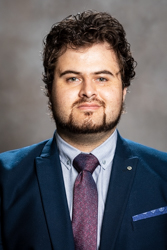 Mr Jan-Paul Viljoen
019 910 3035
janpaul.viljoen@nwu.ac.za
Building 13, Office SL313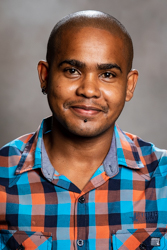 Mr Fabian Meyers
018 299 4034
Building E8, Office 105
21797226@nwu.ac.za