Thank you for taking the time to visit the NWU MyApps Portal.
Have a look at the video below for more information on the platform itself, and how to access it.
NWU Students
Your PC lab applications are now accessible on your device wherever you are, day or night, on or off-campus.
NWU Staff
You have access to a Desktop which supports your day to day work, including general purpose applications such as MS Office and GroupWise, as well as network drives and other resources previously only accessible on campus or via VPN.
Get started now!
Head over to https://apps.nwu.ac.za using your favorite browser and log in with your NWU number and password.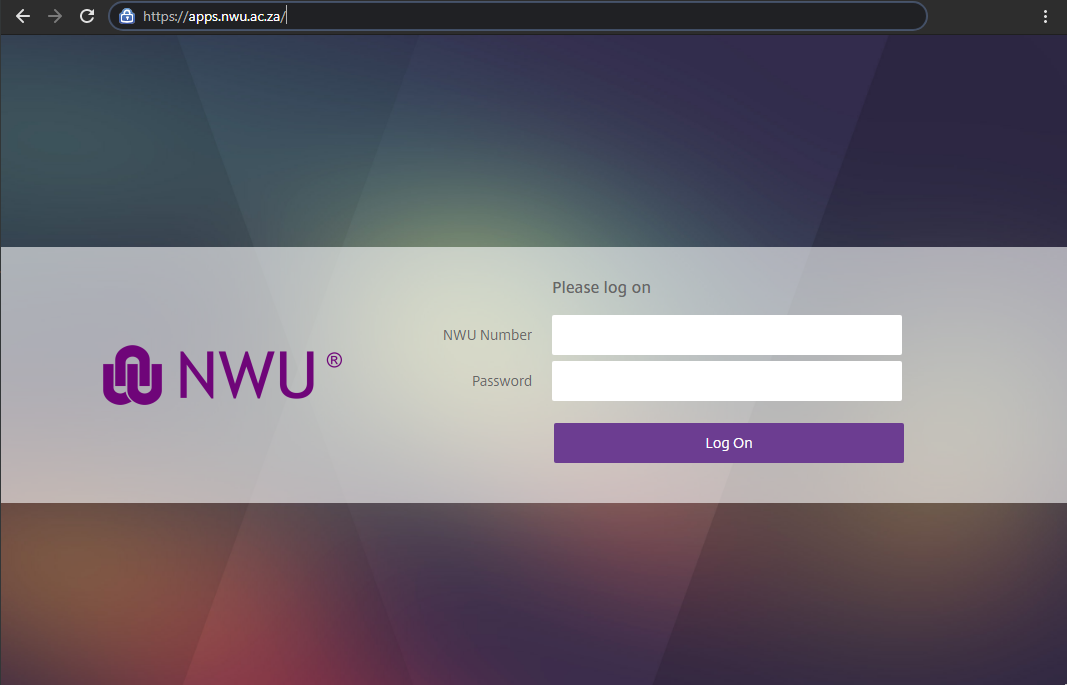 After logging in, click on the Lab Desktop to launch your Virtual Desktop.
NB - Check your browser for any pop-up blockers (such as uBlock Origin) and disable them before attempting to launch a session as they will likely prevent your sessions from launching successfully.

Need more info?
How do I win a Prize?
To stand a chance to win one of 25 x R500 Takealot vouchers, simply start using your NWU MyApps portal now.
Terms and Conditions
No identifiable information will be made available to parties outside of NWU.

Only registered students of NWU are eligible to win a prize.

A random draw will be held weekly between 1st - 31st  October 2020.

Winners will be contacted directly. 

NWU's decision is final.