Have you ever wished you could work uninterrupted for a few days on a project or that you just had a few hours of dedicated time to kick that brilliant research idea of you into action?
On 2 - 3 June 2016 the North-West eResearch Initiative is going to provide you with that opportunity…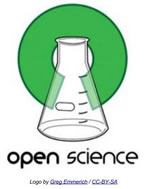 Our solution: join the 2016 Mozilla Science Lab Global Sprint at a venue near you.
Mozilla Science Lab (MSL) is an initiative by the Mozilla Foundation "exploring how the power of open source can change the way science is done on the web". The staff at MSL cares about making research collaborative, accessible, and usable to all - including students, established researchers, and citizen scientists. 
The MSL global sprint is now in its third year. The first MSL global sprint was held in July 2014 and included more than 100 community members representing 22 cities located at 18 sites around the world. Some interesting projects that were worked on during the 52 hours in 2014 included:
Data Carpentry lesson materials - Now Data Carpentry is a rapidly growing international organisation with funding from the Alfred P. Sloan Foundation.
Quickscrape - A scraping command line tool for the modern web.
Neurostars - A Q&A site for the Neuroinformatics community.

More than 30 sites registered for the 2015 MSL Global Sprint and featured projects included:
Cytoscape - A graph theory (a.k.a. network) library for analysis and visualisation.
The Open Access Button - An app that helps researchers, patients, students and the public get access to scholarly research and to report when they're denied access.
Attend @MozillaScience Global Sprint. Build projects to transform #science on the web. https://t.co/EFoqdb6vkN #opendata + #datascience

— Open Data Science (@ODSFP) May 5, 2016
In 2016, your participation in the sprint can take many shapes. This year there will be four tracks under which projects can be registered, including tools, citizen science, open educational resources and open data. Some projects, which have already been registered and are looking for contributors, include:
Trillian - Trillian aims to make open astronomy data more usable, by automating the delegation of analysis tasks to remote data repositories.
STEMM Role Models - Inspire future generations by providing the most exciting and diverse speakers for your conference.
Pathogens & Disease Immunity - This project seeks to accelerate our understanding of disease immunity by leveraging open genetic data.
So what will I be doing if I join the NWU Potchefstroom MSL Global Sprint site?
It's really up to you. You're welcome to join any of the registered projects as a collaborator, register your own project, or just join us to see what a sprint looks like and how you could be part of this in 2017.  You are also free to register your own MSL site. 
NWU eResearch has registered a site at Room 305, Building D1, Cnr Borcherds & Hoffman Streets, Potchefstroom.  We are planning to participate in various projects, including further development of:
Library Carpentry materials (including materials that can be used for the Digital Humanities).
MatchMakedemia - We recently collaborated on a proof of concept tool to help researchers find other researchers with specific skills for purposes of collaboration. The tool is built on the ORCID API and uses graph networks to recommend potential collaborators.
Research Knowledge Base - This project is still in concept phase. Researchers, research support staff, librarians, and students are all invited to submit their suggestions for developing a way to pull all the research-related information together for any university. Over the past few years, we have had many conversations about the challenges of finding research support information at an institution. Researchers and research support staff alike have suggested the development of a "Research 1-stop shop".  We would like to explore what this 1-stop shop would look like at NWU.
Who can participate?
Anyone is welcome including established and early career researchers, postdocs, postgraduate students, and even undergraduate students and yes… citizen scientists and school kids.
What should I bring along on the day?
Your laptop and power supply - you'll have access to Wi-Fi and sockets.
Food/drinks/money - we are trying to find some funding to cover tea/coffee for the two days, but lunch and snacks will be for your own cost.
Friends - invite someone who can work with you in a team.
How do I indicate my interest to participate?
Register your interest by adding your name to the NWU MSL Global Sprint titanpad.
Should I participate for the full 53 hours?
You can join for a full working day, only a half day or for the full 53 hours - it's up to you. We will also welcome visitors - just drop in to see what we're working on and whet your appetite for next year's global sprint or other hackdays that may be coming up at a venue near you.
What skills should I have?
There are many ways to contribute to the projects. All projects are hosted in GitHub to enable open collaboration, but we understand that this might be a mystery tool for many researchers. Join us on 2 June for an intro to GitHub or contribute via the Titanpad to start off with. You don't have to be a coder, we also need help with documentation, testing, and ideas.
Who do I ask if I have questions?
Please contact eresearch@nwu.ac.za or Mozilla Science Lab sciencelab@mozillafoundation.org directly. You can also visit our Gobal Sprint Site.
We look forward to a productive two days with you.
Sign up to be a site host at this year's #mozsprint and get a sweet swag pack like @jbk! https://t.co/bO7MegA79T pic.twitter.com/tIlVYqfJb4

— Mozilla Science Lab (@MozillaScience) April 15, 2016