Webinar: Never Waste a Good Crisis, 22 September 2020
IP Wise Workshop: 14 October 2020
Hannes Malan receives DSI/SARIMA Professional Excellence Award for Innovation Management.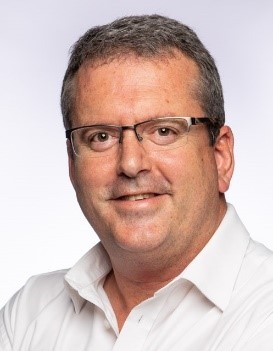 Hannes Malan, a senior commercialisation specialist at the NWU Technology Transfer and Innovation Support (TTIS) office, received this prestigious award during the virtual conference of the South African Research and Innovation Management Association (SARIMA) recently.
Listen to recordings of the webinar & IP workshop below:
World IP Day - 26 April 2020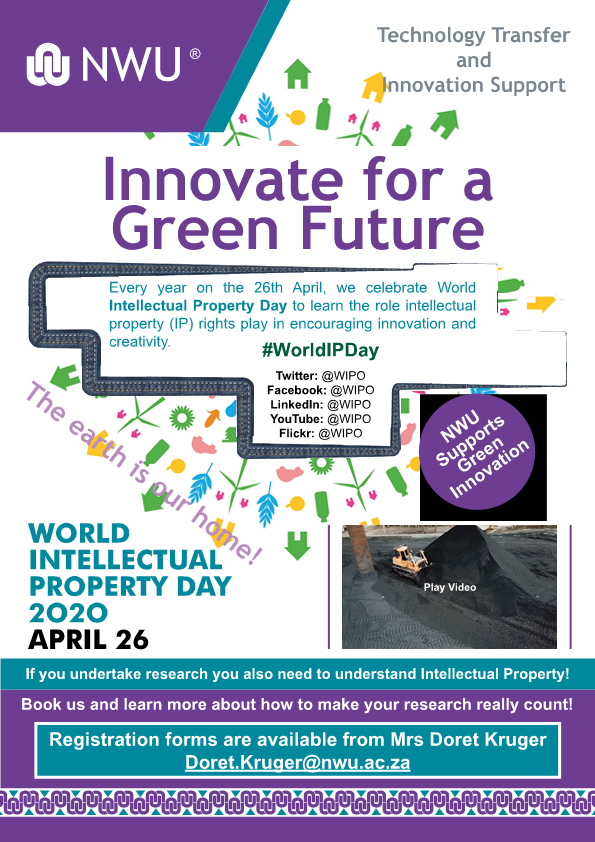 NIPMO Newsletter
TIA visit - Discussing AI (Artificial Intelligence) - 20 Feb 2020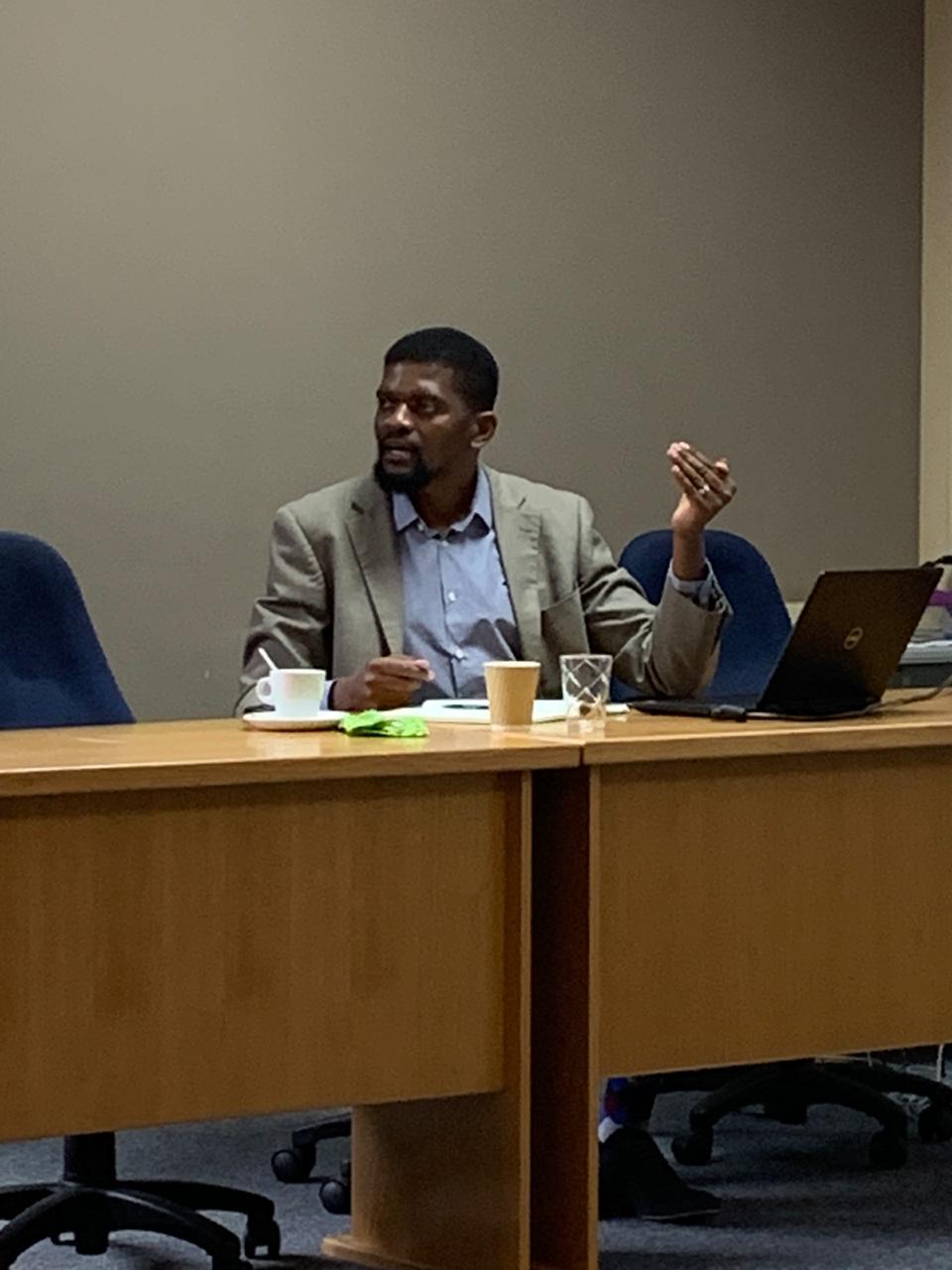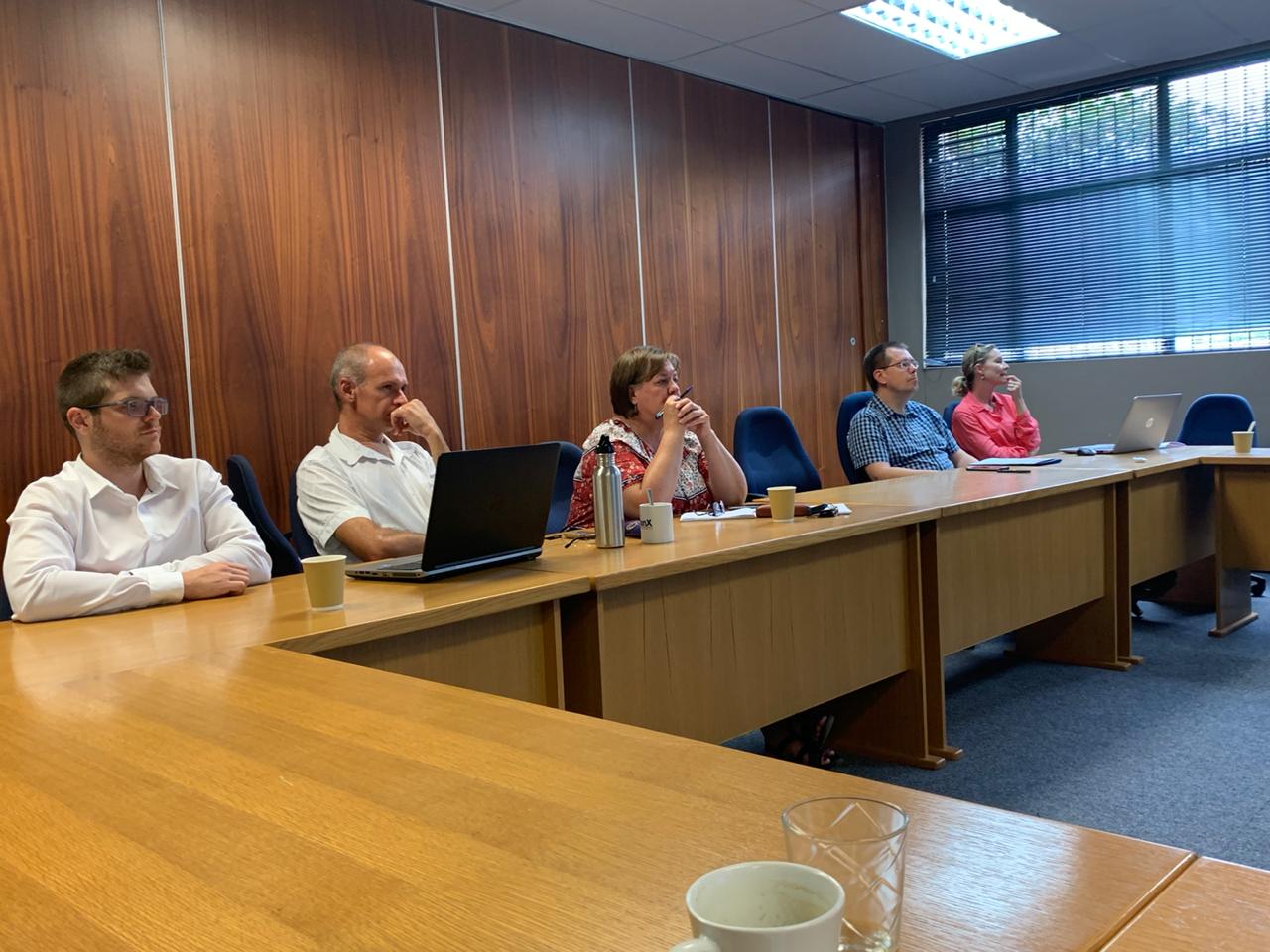 On 20 February 2020 the NWU were paid a visit by the Head of the Technology Innovation Agency (TIA) ICT unit, Mrs Rudzani Mulaudzi.  Several researchers  with research interests / projects in the field of the artificial intelligence (AI) across several faculties within the NWU joined the meeting. 
Each researcher had the opportunity to explain their AI projects to the TIA representatives to open the future possibilities for project funding from TIA.  Mr Rudzani Mulaudzi from TIA also provided context into the current process followed by TIA to engage with respective university stakeholders to craft an AI commercialisation programme.  The respective inputs from researchers during this meeting will guide TIA in setting up a strategy that works for AI.  At this stage the programme will get buy-in from existing AI industry players to collaborate with universities, and provide access to much needed infrastructure to embark on innovative AI projects.  TIA envisages to support such projects through providing funding.
Unlocking the Commercial Potential of Research - 19 Feb 2020, Erik van der Vyver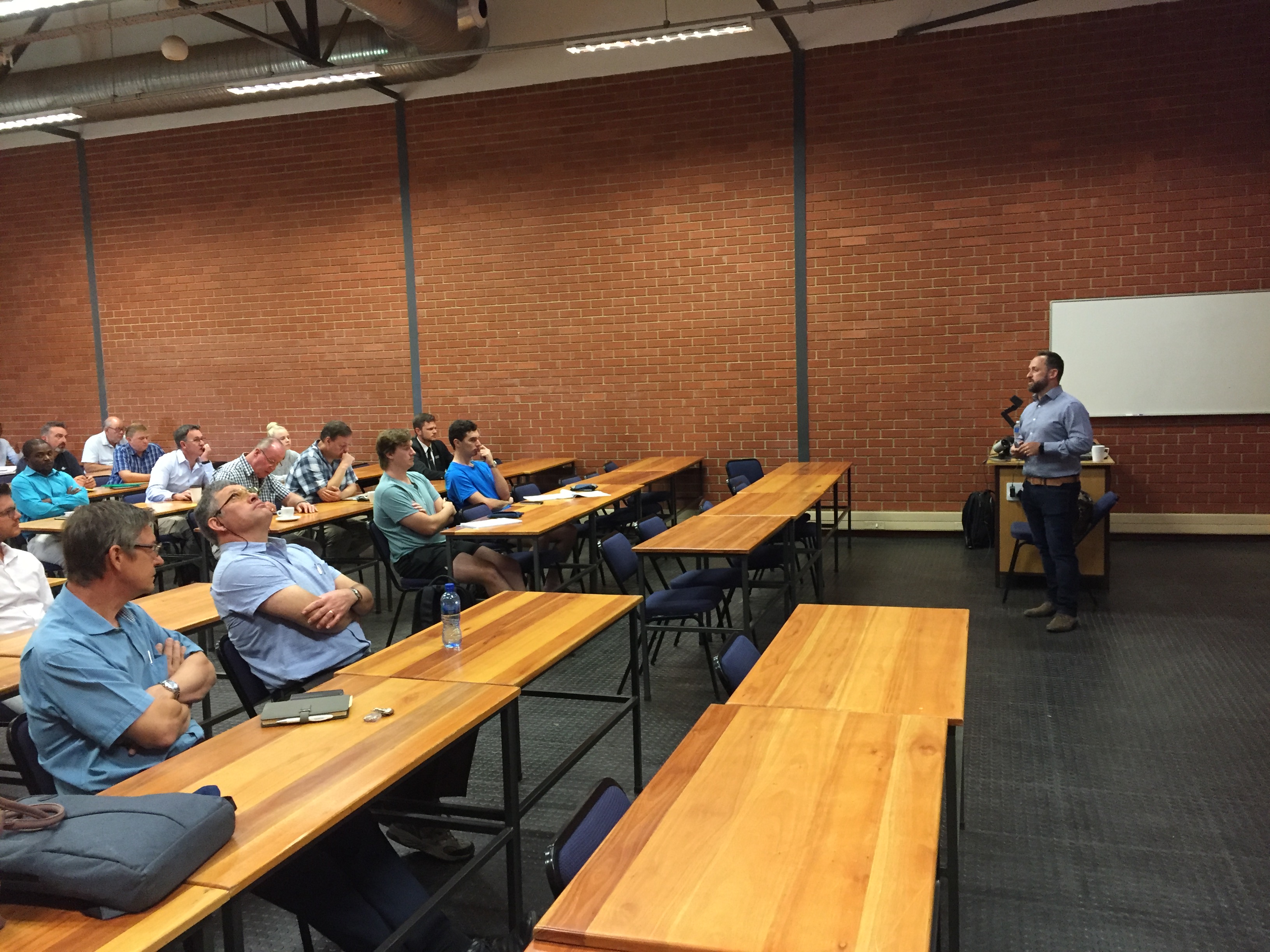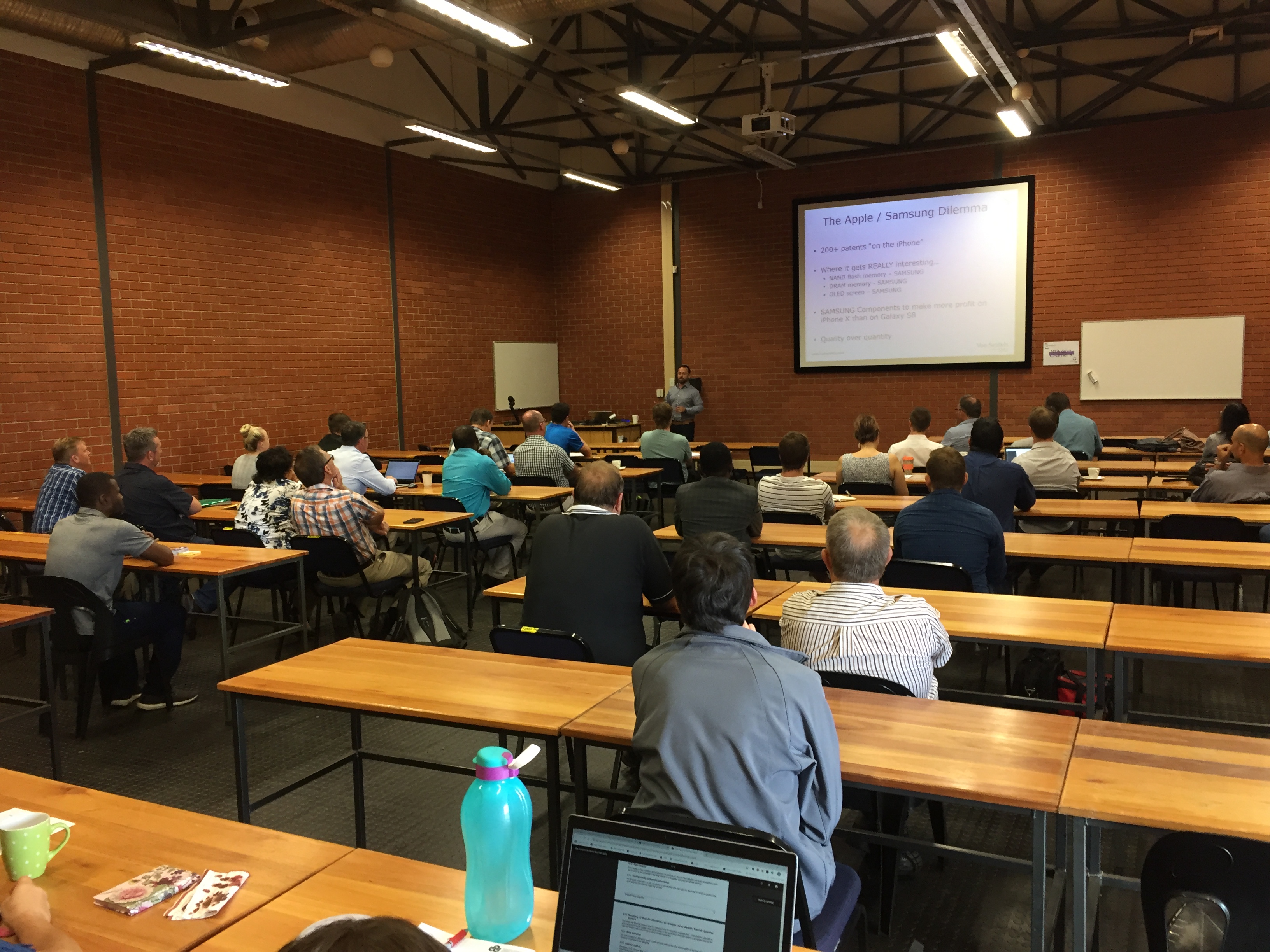 Erik van der Vyver, one of the founding partners at Von Seidels, a renowned Intellectual Property Law firm based in Cape Town, gave a very interesting talk on how to protect research outputs that can be successfully commercialised.  He also shared recent case studies relevant within the South African context, providing some very interesting statistics.  The talk was held at the Faculty of Engineering, organised by one of TTIS's Senior Commercialisation specialists, F.R. Bezuidenhout.
Innovation Bridge: 4 - 6 December, CSIR ICC
NWU Specialist received prestigious innovation management award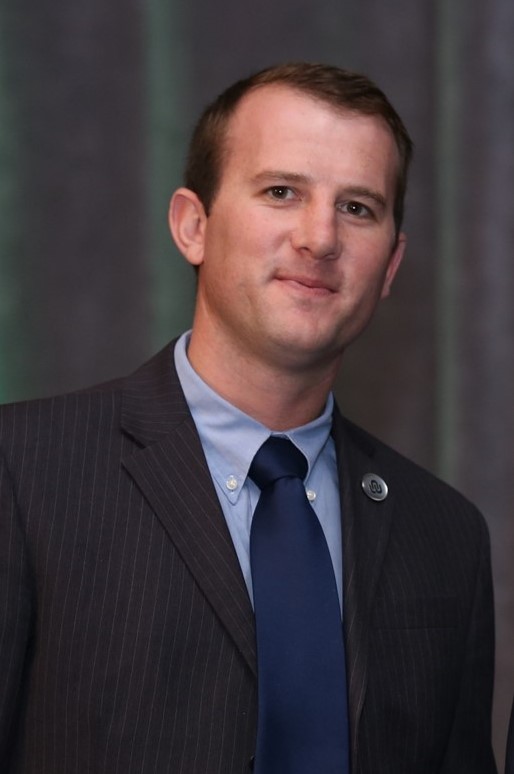 F.R. Bezuidenhout, a senior commercialisation specialist at the North-West University's (NWU's) Technology Transfer and Innovation Support (TTIS) office, was recently awarded  
the Early Career Excellence in Innovation Management award by the Department of Science and Innovation (DSI) and the Southern African Research and Innovation Management  Association (SARIMA).  He received this award during SARIMA's annual conference in Cape Town.