"Flip the Switch" is aimed at creating awareness of energy consumption and the impact it has on the environment. Creating this awareness will not only motivate the NWU community to save energy; it also gives everyone the opportunity to start making a sustainable difference in their communities and surrounding areas. The establishment of an energy-conscious NWU will ultimately conserve the environment for future generations.
The "Flip the Switch" campaign will:
Provide an educational platform about energy consumption.
Address energy sustainability challenges at NWU.
Actively interact with NWU students and staff so that they will remain aware of energy consumption on each campus.
Create an energy award program that will promote innovative ideas by NWU students, academia and support staff to reduce energy consumption.
The main objective of the "Flip the Switch" campaign is for the NWU family to Make Their Purple More Green!  Contact us: green-energy@nwu.ac.za
Flip The Switch competition winners
Well done to Wag-'n-Bietjie residence for winning the February 2020 Flip The Switch competition at the Potchefstroom Campus! Wag-'n-Bietjie managed to reduce its energy consumption by an astonishing 26%, thereby helping to reduce greenhouse gas emissions by 12 150 kilograms! Thank you for playing a part in an effort to save our planet.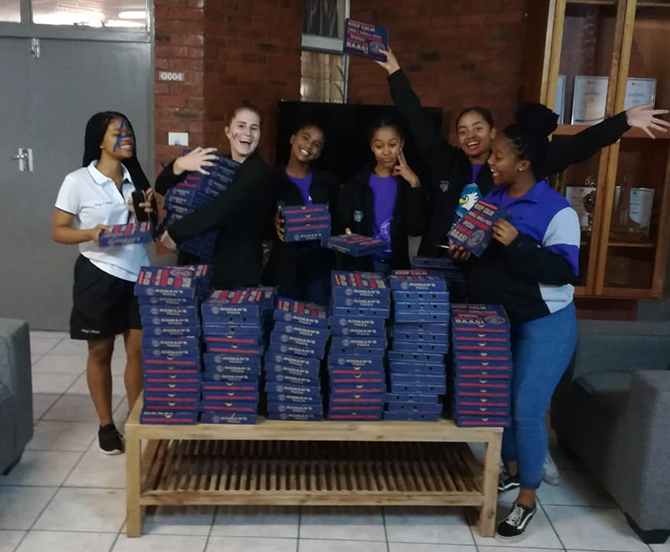 Wag-'n-Bietjie received vouchers from Romans Pizza for their valuable efforts in reducing their energy footprint.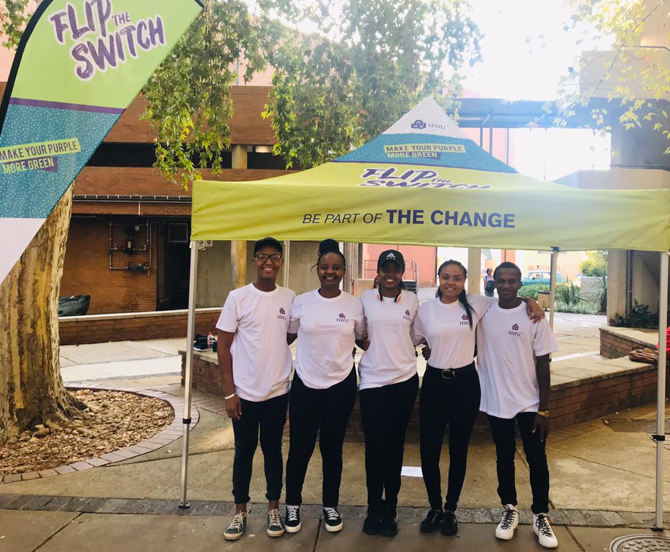 Members of Current Affairs during Wellness Week 2020.