This is part of the NWU Career Centre's services. Guidance is provided to NWU students in the form of group presentations, approximately 50 to 60 minutes each, that assist students in compiling their own CVs. In addition, students are assisted in preparing themselves for job interviews. Post the covid pandemic the presentations were made in person by the career consultant, who used to alternate with the campus liaison officers across the three campuses, now you can access the online training on Efundi.  
HOW-TO GUIDE: The Career Centre eFundi site
1. HOW TO JOIN THE SITE
FIRST: Log in to eFundi
STEP 1 to join
Navigate to the Home screen of eFundi
STEP 2 to join
Click on Membership in the left-hand menu options
STEP 3 to join
Select Joinable Sites in the options below the Membership heading
STEP 4 to join
Type "Career Centre" in the search box and click the search button
STEP 5 to join
Next to "Career Centre" click Join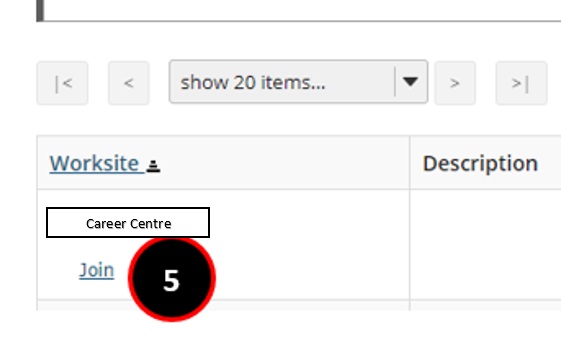 Here are the 5 steps in one screenshot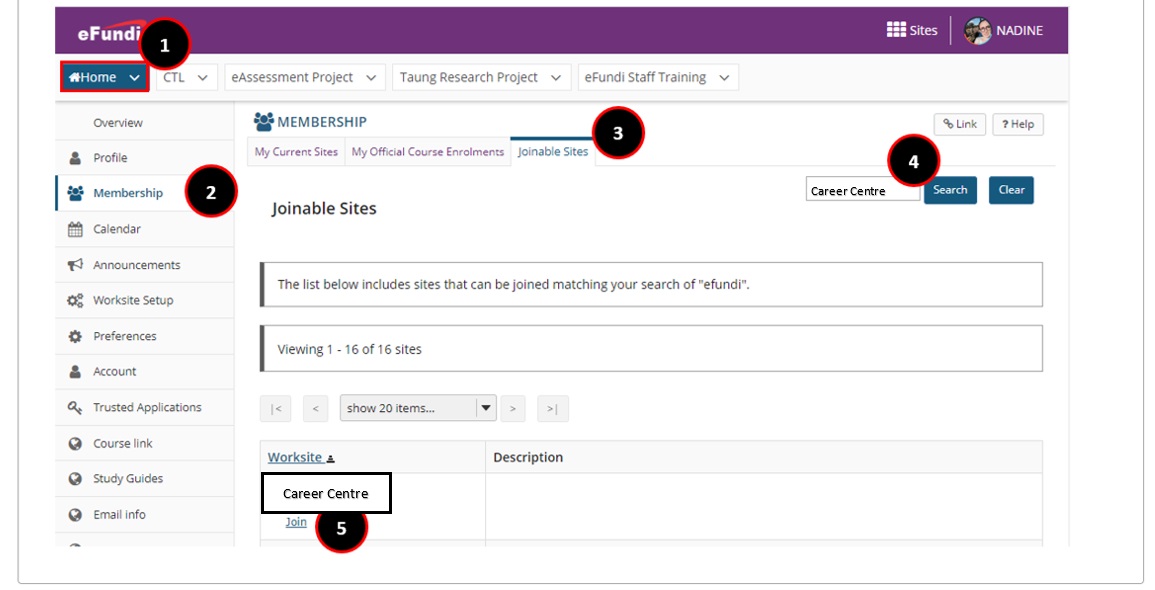 2. HOW TO REGISTER FOR TRAINING
STEP 1 to register
Once you are in the Career Centre site, click Registration in the left-hand menu options.
STEP 2 to register
Click on the bar: Groups you can join
STEP 3 to register
Find the training that you are interested in, then click on the Join button to the right:
STEP 4 to register
Congratulations! You are now registered for the training of your choice. Click the Training button in the left-hand menu options to get started:
3. HOW TO ACCESS THE TRAINING
- REMEMBER you cannot start the training without registering for it.
- At present ONLY CV writing and Interview training are active. Others are still "under construction" and will be available in due course.
- When you click on "Training", Step 4 of registration you start the training for the training you registered for.
- Read the message there and scroll down to "Training opportunities".
- In the CV or The Interview training box, read those notes and click on "Get started with ...".
- You'll be on a page where there is a "To do list" in a blue box. HHHere you can keep track of your progress.
- Directly below the blue box, you will find the six parts of the CV training.
- Click on each of the headings for it to expand.
-  Click on the video to play it and answer the question below it before you can move to the next video.