During 2019, the university commenced with the NWU Culture Project to analyse and redefine our institutional culture. This project provided useful insights into how our staff and students view the institution, its people and processes, and it is from this vantage point that we can start to establish and grow an institutional culture which remains unique, is valuable to us all, and takes our dream and purpose forward.. In support of the NWU Culture Project, the departments of People and Culture and Student Life have initiated the Organisational Citizenship Behaviour Project (OCBP), aiming to foster an appreciation of how our staff and students experience the values of the NWU through their lived experiences.
I encourage each one of you to participate in this project and play your active role in shaping the dynamic and diverse culture of the NWU.
Please watch the video to hear more on the OCBP project.
Kind regards
Prof Dan Kgwadi
Principal and Vice-chancellor
Joint message by the executive directors, People and Culture and Student Life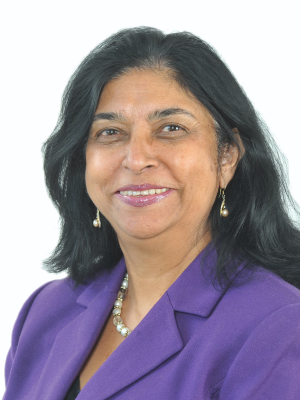 Dr Mala Singh
Executive Director: People and Culture
As you may be aware, a year ago we embarked on a journey through the NWU Culture Change project. This project was aimed at assessing the desirable elements of our institutional culture ("As Is" culture) and determining the changes needed to achieve the desired culture ("To Be" culture). This year (2020) marks the second phase of the NWU Culture Change project ("To Be" culture), and as part of our efforts to develop an organisational culture for the North-West University (NWU) that is shared by students and staff, we are launching the Organisational Citizenship Behaviour Project (OCBP), which aims to complement the establishment of our "To Be" culture.
The global coronavirus pandemic has affected and touched us all in one way or the other. We were and still are faced with numerous challenges relating to our "new normal" (or what others have called the "new unusual"), both in the workplace and at home. Though we have come to miss the vibrancy and activity of our campuses, Covid-19 has allowed us to reflect on that which we value most in life. Many of us have had the opportunity to spend more time with our families and loved ones, to reflect on that which we all hold dear, and to remain grateful for what we still have. And while various sectors are going through challenging times and society is tested in an unprecedented manner, we appreciate the support and steadfastness of the NWU community. We are proud of our staff and students who continuously demonstrate an ethic of care in their professional and personal capacity in the ongoing fight against the coronavirus.
Continuing in this spirit, the OCBP seeks to provide us with an opportunity to pause, reflect and take stock of how we as students and staff understand the values of the University, but most importantly, how we experience these values in our everyday lives. Therefore, we wish to stimulate your appetite to reflect on the NWU culture and participate in a constructive conversation towards understanding our values and ultimately facilitating positive change.
The OCBP will be conducted by creating an informal platform on which both staff and students may engage with their fellow NWU community members, reflecting on and better understanding the values of the University. This initiative calls on each one of us to combine our individual and collective efforts to make the University the best place at which to study and work. We therefore wish to invite and encourage each one of you as staff and students to reflect on how you understand and experience the values of the University. However, not only should you reflect on what you experience, but also on how YOU can have a positive impact and live out the values of the University, creating an inviting culture that celebrates our inherent diversity.
With such a dedicated and diverse community of staff and students who espouse our shared values and have resiliently withstood very challenging times, we are confident that the NWU will continue to prevail and remain a home and family to us all.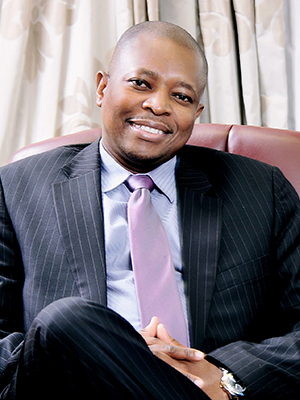 Dr Sibusiso Chalufu
Executive Director: Student Life
What do our people say?
Project about values keeps them on their toes – literally 
The joy that music, song and dance bring, bind people together. This was once again evident when a group of NWU staff members on the Potchefstroom Campus danced to Master KG's now famous song, "Jerusalema".
Shuffling, shaking, turning and tapping these colleagues had a lot of fun while also being part of the university's Organisational Citizenship Behaviour Project.