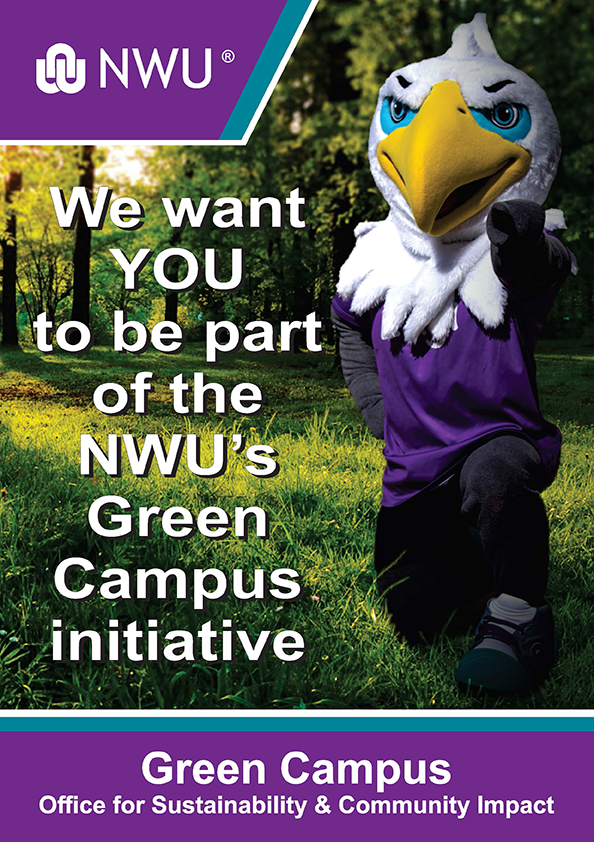 Make a difference with our Green Campus initiative!
Do YOU want to:
learn about the environment,
take part in our litter prevention programme,
win awesome prizes,
make new friends, and, most importantly,
have fun?  
If you are an NWU student and you answered yes to the above, you can start making a difference today. Send your name, surname and email address to
bibi.bouwman@nwu.ac.za
Environmental sustainability efforts
See how NWU is ramping up our environmental sustainability efforts.
Our Carbon Footprint
NWU carbon footprint as reported by GCX (sustainable business experts) for the 2022 financial year:
a) Carbon Footprint report summary