The NWU's IWMS (Integrated Work Management System), PLANON, can be used to log and track requests for maintenance services.
What is an Integrated Work Management System or IWMS?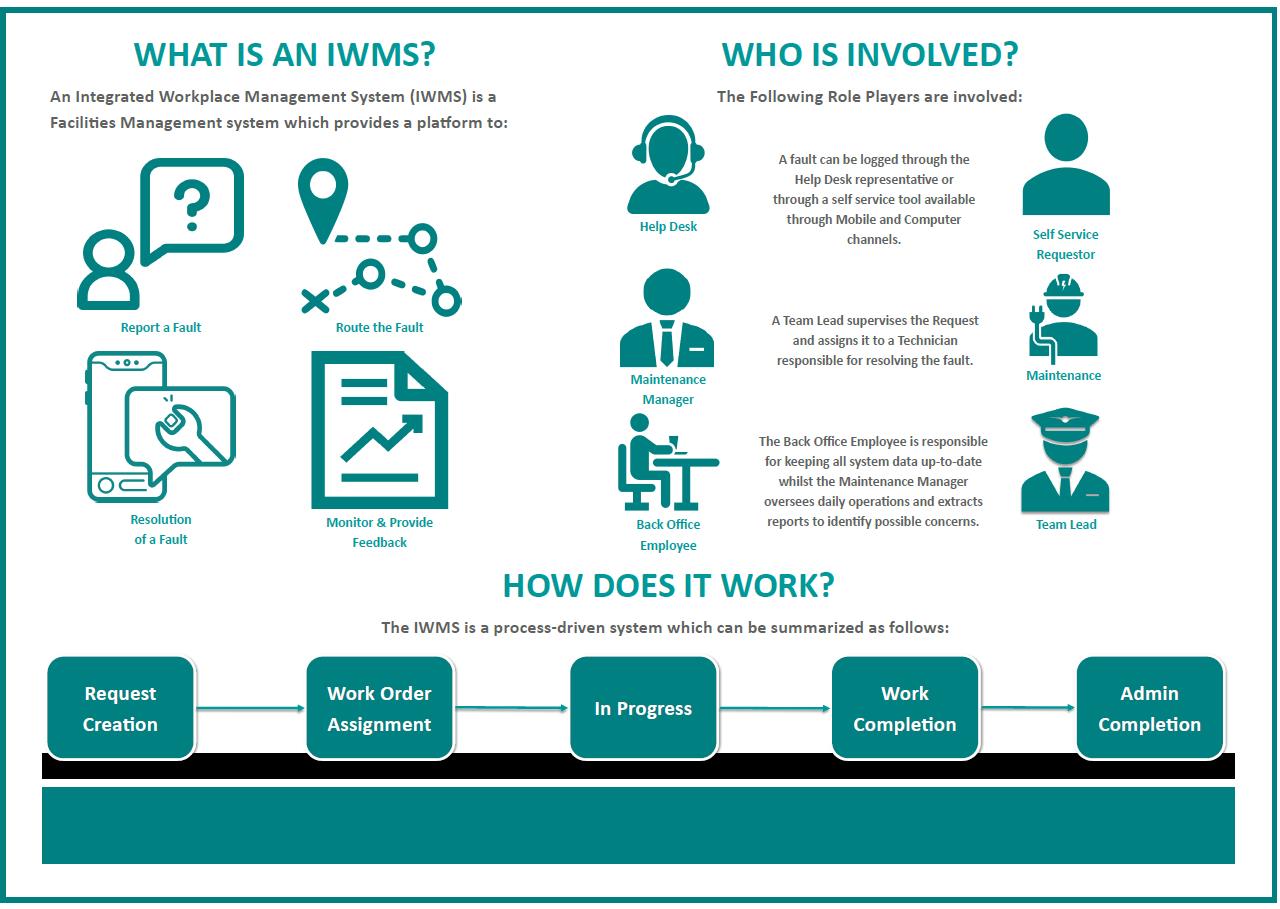 Where to I access the NWU's IWMS (PLANON)?
Access PLANON and log on with your CAS (network) id.
What do I do if I have any trouble accessing or navigating the system?
Watch short training videos:
What other methods can I use to request facility maintenance services?
Contact the Facilities Service Desk to submit the request on your behalf
Email the Facilities Service Desk, who will log a request on your behalf
What other facility services will the IWMS offer?
The following elements will be implemented in 2021:
Space Reservations
Move Requests
Infrastructure applications
Capital project management
OHS Incident logging
Space Management (space planning, utilisation reporting, move planning, etc)