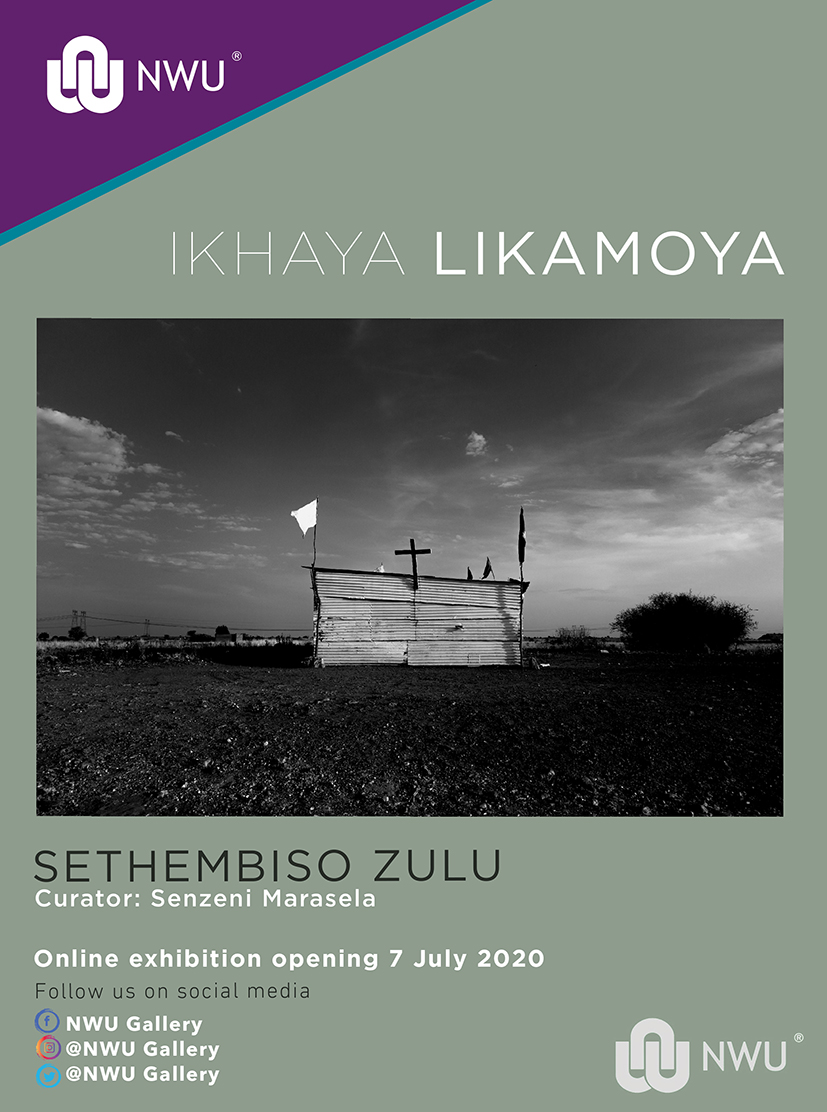 NWU Gallery is pleased to present:
---
Sethembiso Zulu
IKHAYA LIKAMOYA - curated by Senzeni Marasela
Zulu's work is deeply autobiographically tied to his calling as a healer. The Zion Christian Church is part of his ancestral calling. He says, "In 2005, two months after I left initiation training, I was led to the church, where I felt I didn't need to apologise for my spirituality!" The church became a place of refuge and healing for the artist, and he continues to be an active member of the church to this day. His interactions with the church and its members informed his photographic explorations into Ikhaya Lika Moya.
 
View Sethembiso Zulu's exhibition here