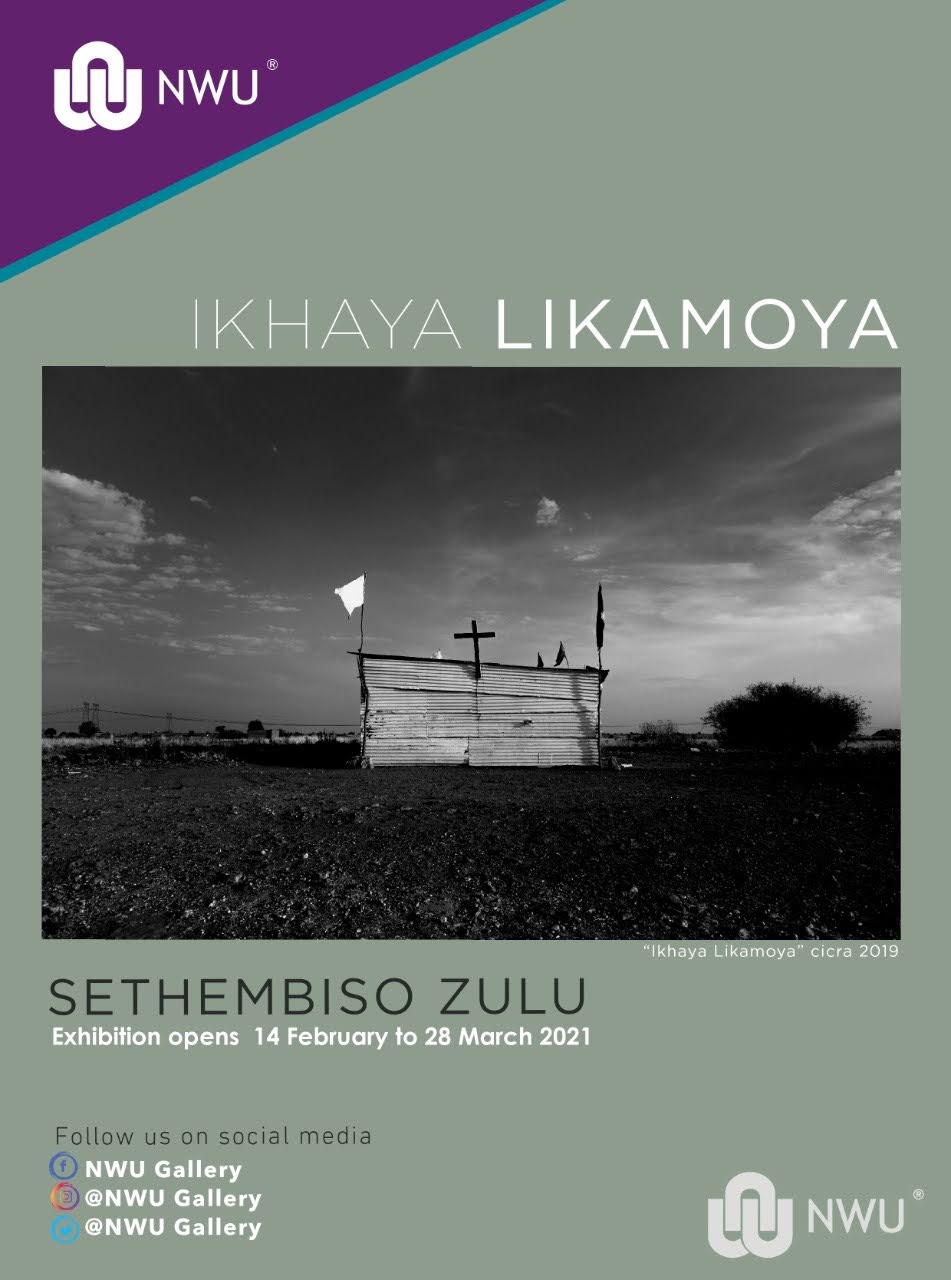 NWU Gallery is pleased to present:
---
Ikhaya Lika Moya by Sethembiso Zulu
by Sethembiso Zulu
Curated by Senzeni Marasela
14 February – 28 March 2021
Ikhaya Lika Moya revisits the rituals of belonging to a Zionist church. We are invited to witness the use of symbols of this journey towards belonging, such as water and prayer sticks. These are places of familiarity as South Africans, who grew up under a Christian state, yet arcane in practices that are strange to us. Zulu's work is positioned in these intersections of knowing and unfamiliarity in the spiritual spaces.
Zulu's work is preoccupied with his personal journeys into the spiritual world. As Healer, in this body of work he explores the Zionist church that he is an active member of, through film, photography, and symbols.
---