Welcome to Technology Transfer
One word that captures the spirit if the North-West University is "innovative".
North-West University is a pre-eminent African university. With an impressive history driven by the pursuit of knowledge, research, and innovation, and with roots dating back 147 years, it is a leading centre of excellence.
The spirit of the North-West University is reflected in the way they unlock the future for people and enable them to make their dreams come true.
Innovation, be it evolutionary innovation, which is the continuous or dynamic innovation brought about by many incremental advances in technology or processes, and revolutionary innovation, often disruptive in its inventiveness, is what drives the advancement of humanity. Throughout history, universities, like North-West University, have been focal points of research and scholarly development that have given birth to discoveries which have enriched humanity and its endeavours in a myriad of different ways. The NWU received a 5 star rating for Innovation through the QS Global ranking system.
With 73,414 students and a mascot called "Eagi", North-West University (NWU) was founded on January 1, 2004 through the amalgamation of three different learning institutions into a multi-campus university with a footprint across two provinces. The Mahikeng and Potchefstroom Campuses are situated in the North-West Province and the Vanderbijlpark Campus in Gauteng. 
Today, NWU is recognised as one of the best-managed and most innovative universities in South Africa. It continues to celebrate and encourage multiculturalism, multilingualism and multinationalism. With an exceptionally rich range of study choices at undergraduate and postgraduate level, the university's offerings span a spectrum of academic disciplines, from agriculture and arts through to commerce, engineering, education, health, law, the natural sciences and theology.
---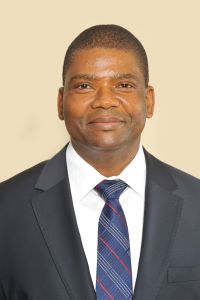 Prof Jeffrey Mphahlele, Deputy Vice-Chancellor: Research & Innovation Support
Prof Mphahlele is a medical scientist with a PhD in Medical Virology and is a C1 rated researcher with research publications in epidemiology, vaccination control of infectious diseases and strengthening immunisation services and policies.
He acted as academic chair of MEDUNSA's Department of Virology and National Health Laboratory Service.  He also served on the following unit and council:
SAMRC/Diarrhoeal Pathogens Research Unit, a WHO Rotavirus Regional Reference Laboratory for Africa
South-African Medical Research Council.
He currently serves on the following committees and boards:
Academy of Science of South Africa (ASSAf)
European and Developing Countries Clinical Trials Partnership (EDCTP) Association Board.
South African Deputy Representative in the General Assembly of EDCTP, Vice-Chair of the Global Research Collaboration for Infectious Disease Preparedness (GloPID-R) coordinated by the European Commission.
National Health Laboratory Service (NHLS) Board.
South African Health Products Regulatory Authority (SAHPRA - New Regulator of Medicines, Medical Devices and IVDs).
Poliomyelitis Research Foundation Board.
WHO Scientific Advisory Group of Experts Polio Working Group.
Ministerial Advisory Committee on Covid-19 vaccines.
South African NITAG (National Advisory Group on Immunisation - NAGI)
South African National Task Force (NTF) for Laboratory Containment of Poliovirus.
---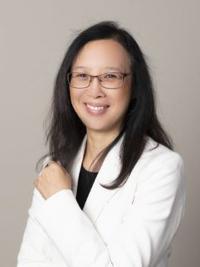 Dr Janine Chantson, Chief Director: Technology Transfer & Innovation Support
Dr Janine Chantson is a Registered Technology Transfer Professional (RTTP) with a passion for transferring knowledge and intellectual assets so that research has impact on society and the economy.  Her strategic interests are to promote and advance research for impact, facilitate knowledge exchange and commercialisation, and increase cooperation and collaboration with business and industry.
---
---