During 2019, the university commenced with the NWU Culture Project to analyse and redefine our institutional culture. This project provided useful insights into how our staff and students view the institution, its people and processes, and it is from this vantage point that we can start to establish and grow an institutional culture which remains unique, is valuable to us all, and takes our dream and purpose forward. In support of the NWU Culture Project, the departments of People and Culture and Student Life have initiated the Organisational Citizenship Behaviour Project (OCBP), aiming to foster an appreciation of how our staff and students experience the values of the NWU through their lived experiences.
Here is what some of our staff members had to say:
Adv. René Koraan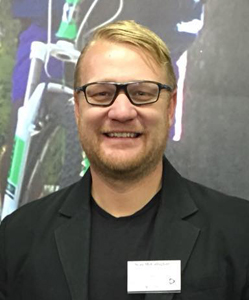 Mr Sean Mccallaghan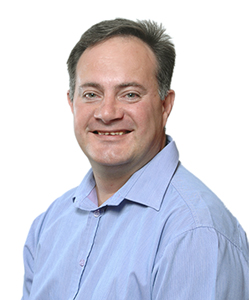 Mr Vincent Eastes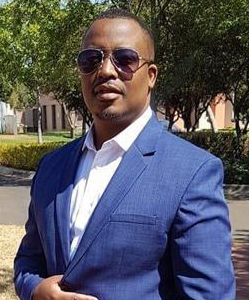 Mr Warren Makgowe
What can we all do to represent the NWU well in the workplace?
"You need to know and live the NWU values. As a member of the NWU family you should make time to participate in the various projects and get involved whenever you can. Support initiatives, be proactive and let us hold each other accountable,"  - René Koraan
---
"Situations sometimes require us to change our perspectives. Do not form an opinion about someone based on a single perspective, but rather place yourself in that person's shoes for a moment. Perhaps you'll notice something new about a colleague or a student that you've never known," - Sean Mccallaghan
---
"For me it is to live and work every day the NWU dream of becoming an internationally recognised university in Africa, distinguished for engaged scholarship, social responsiveness and an ethic of care, the latter the most important: WE CARE | ONS GEE OM | RE A TLHOKOMELANA," - Vincent Eastes
---
"Keep it simple - understand the goals (annual performance plan) of the NWU and how your department can contribute to the achievement of these ambitions. Secondly, every week, ask yourself one question, what did I do that has contributed to the achievement of these goals?" - Warren Makgowe
How did you contribute towards the NWU's sustainability during the last 6 months?
"I was one of the coordinators of the Joint Gender and Language weeks which took place during 28 September - 2 October. It was a wonderful and exciting event. With COVID-19, we had to think outside the box and not let it discourage us from continuing with our initiatives. It was a good learning experience and created an opportunity for the NWU family to come together and also reach out to society,"  - René Koraan
---
"We ensured that we remain relevant and in contact with our target market. We shifted our focus to an online platform and remained in contact with both prospective and current students. Some of our colleagues are now fluent in Whatsapp language," - Sean Mccallaghan
---
"My focus and commitment was the ongoing support of the office of the DVC: IT & Potchefstroom Campus Operations to ensure operational effectiveness and business continuity," - Vincent Eastes
---
"The last six months presented many challenges to all of us due to Covid-19 and the lock-down introduced by the government. I mainly focused on communicating with the colleagues in the department; this was critical and to ensure that we remain focused on our operational plans. Secondly, providing support to colleagues and together learning how to work remotely for such a long time was necessary. Lastly, keeping our key external stakeholders informed and engaged during the lock-down was important and some of them responded and donated to the NWU Covid-19 Response Fund," - Warren Makgowe
How did the NWU maintain a supportive and inclusive culture during the lockdown period?
"This was the first of its kind for us as an institution but also as a country. The NWU made sure that all its students and staff was informed of the current situation and gave wellness training and support to everyone. There is a clear platform of communication which was and is still appreciated," - René Koraan
---
"It was great to see how quickly all staff and teams could adapt and function remotely. Some of our colleagues were initially hesitant to interact on digital platforms, but now those same colleagues are much more comfortable and agree that it is much more productive," - Sean Mccallaghan
---
"The daily communiqué, online training opportunities, webinars, online engagements, IT support, information sessions, etc. was very supportive and inclusive. I never felt excluded," - Vincent Eastes
---
"A university is not a building but people. The role of line managers at all levels became very important. Daily communication from management was key, to make us feel part of the university even though we were working remotely for such an extended period of time. Frequent communication and meetings with our Executive Director for Corporate Relations and Marketing helped to maintain that cohesion and assurance that we are going through this journey together as team," - Warren Makgowe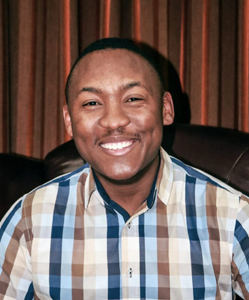 Mr Nkosinathi Tom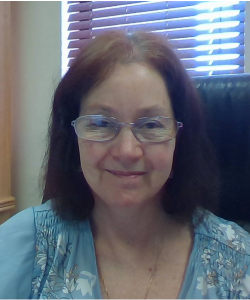 Prof. Helen Drummond
What made you proud of belonging to the NWU during the past 6 months? 
"Constant communication and updates to the NWU community on the status of the institutional business. Furthermore, the care and support from fellow colleagues during difficult, complex and ambiguous times as a result of Covid-19. Lastly, the fact that we still received full remuneration was a greater blessing."  - Nkosinathi Tom
"I was proud of the way that leadership pulled together and acted proactively. Every time the Minister of Higher Education made an announcement, I said "We're already doing that" or "Yes, that is what we are planning to do." The result is that we are on track to complete the academic year." - Helen Drummond
What do/did you look forward to upon your return to campus? 
"The interaction and engagement with students, fellow colleagues and university community at large."  - Nkosinathi Tom
"I looked forward to sitting in my own office again. I am still dealing with almost everything by phone and email, and even though I have uncapped broadband at home, the connection speeds are just so much faster on campus. I also have all my documents at hand in the office." - Helen Drummond
Please share a positive lockdown experience involving the NWU.
"The virtual run challenge arranged by the Corporate Relations and Marketing (CRM) department, where staff, students, alumni and general NWU community partook. It would be great if we could have more events of this nature even in normal times". - Nkosinathi Tom
"Although isolated from one another, in some ways we have all worked more closely together. Meetings by video when a few of us were in Mahikeng or Vanderbijlpark, and a large group was in Potchefstroom, were often very frustrating. We often battled to make our voices heard. Now that each person logs on separately, there is a level playing field, and the quality of the video meetings has been better.
We also formed various WhatsApp groups to communicate with each other. The FNAS directors group has on a couple of occasions reacted very quickly when some urgent task has had to be done in a very short space of time. I have been impressed by how everyone immediately responds and gets the job done." - Helen Drummond