Commercialization process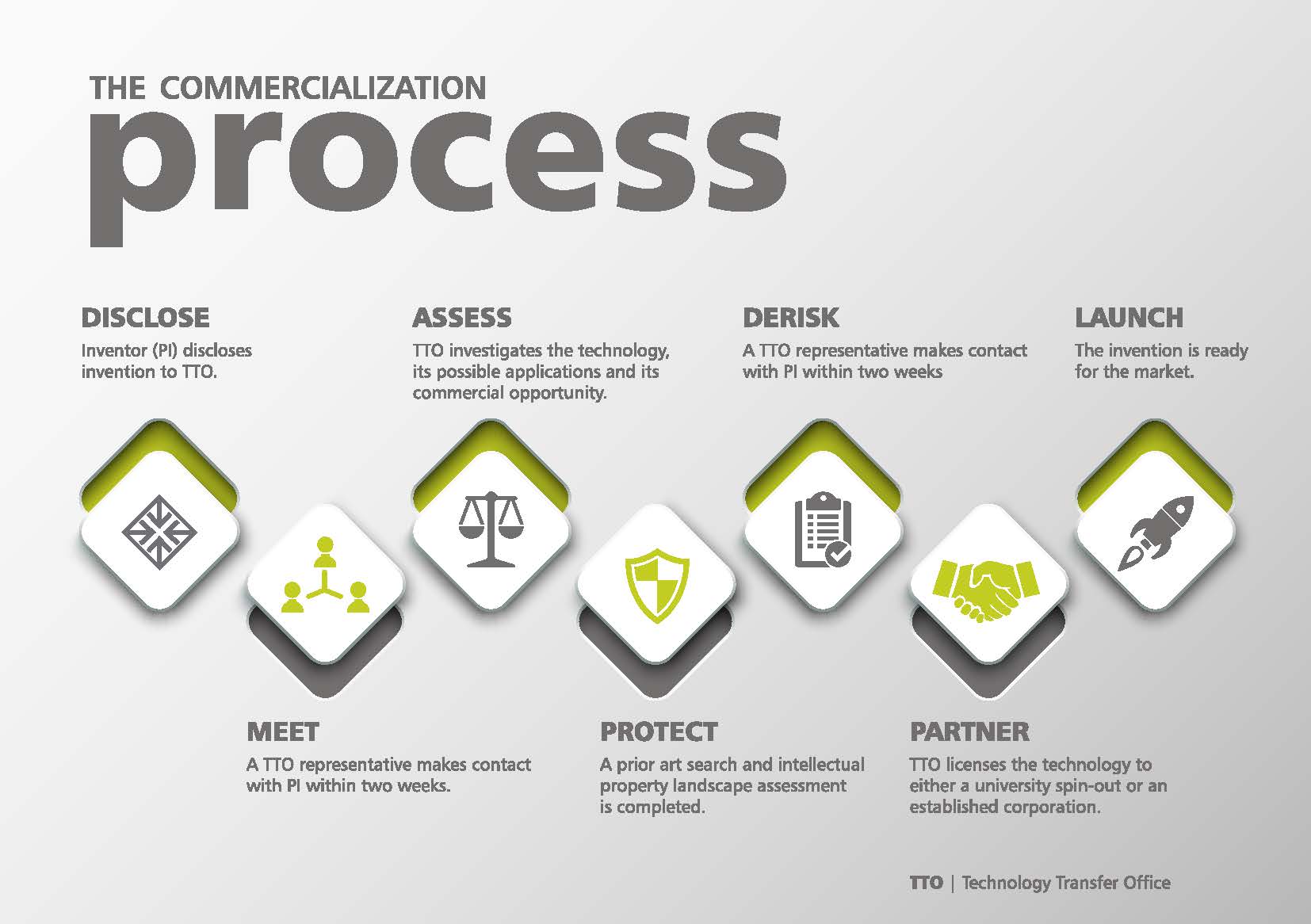 What is commercialization?
It is a process to derive income from an invention or a development.
The steps we follow:
Free consultation session
Idea evaluation
We propose a commercialization plan
Apply for possible Innovation Highway funding
Market analysis/IP landscape/IP registration
Commercialize concept
What can be commercialized?
Manuals, study guides & project reports.
Short courses, conferences & seminars
Patents, designs, trademarks & copyright software
Formulations- & Bio-chemical compounds
Processes & systems
Analytical services & tests
Consultations & advisory services
Why researchers don't do it themselves?
They have a different attitude and approach.

It takes longer that we can wait

It requires more resources that we have available
Click here for access to the confidential Invention Disclosure Form.
Click here for more information with regards to the NWU Inventor Guide (All about patents, disclosure of intellectual property, patent searches, NWU intellectual property rights management guidelines and useful links)
Intellectual property information
The Technology Transfer Office of the NWU is responsible for identifying, protecting and commercialising intellectual property (IP) arising from NWU research.
Disclosure of intellectual property
In order to ensure maximum utilisation of new intellectual property, its existence must be identified and disclosed to the Technology Transfer and Innovation Support Office. This should happen as soon as possible after a new and potentially useful product or process has been conceptualised, or a new plant variety has been developed, or when an unusual, unexpected or non-obvious research result, which has the potential of being commercially or otherwise applied, is obtained.
In terms of the new legislation, disclosures must be made within 90 days and the University is obliged to report the disclos
ures to the National Intellectual Property Management Office (NIPMO). The Technology Transfer Office is responsible for performing this duty on behalf of staff members, who are expected to cooperate with the office in order to comply with the stipulations of the relevant act. More specifically, it is expected of staff to make disclosures to the Technology Transfer Office within 30 days of discovery.
After disclosure, services that are set out in the general guidelines are rendered. All researchers must apply a proper system of laboratory management in order to claim the uniqueness and date of an invention.
Click here for access to the confidential NWU Invention Disclosure Form.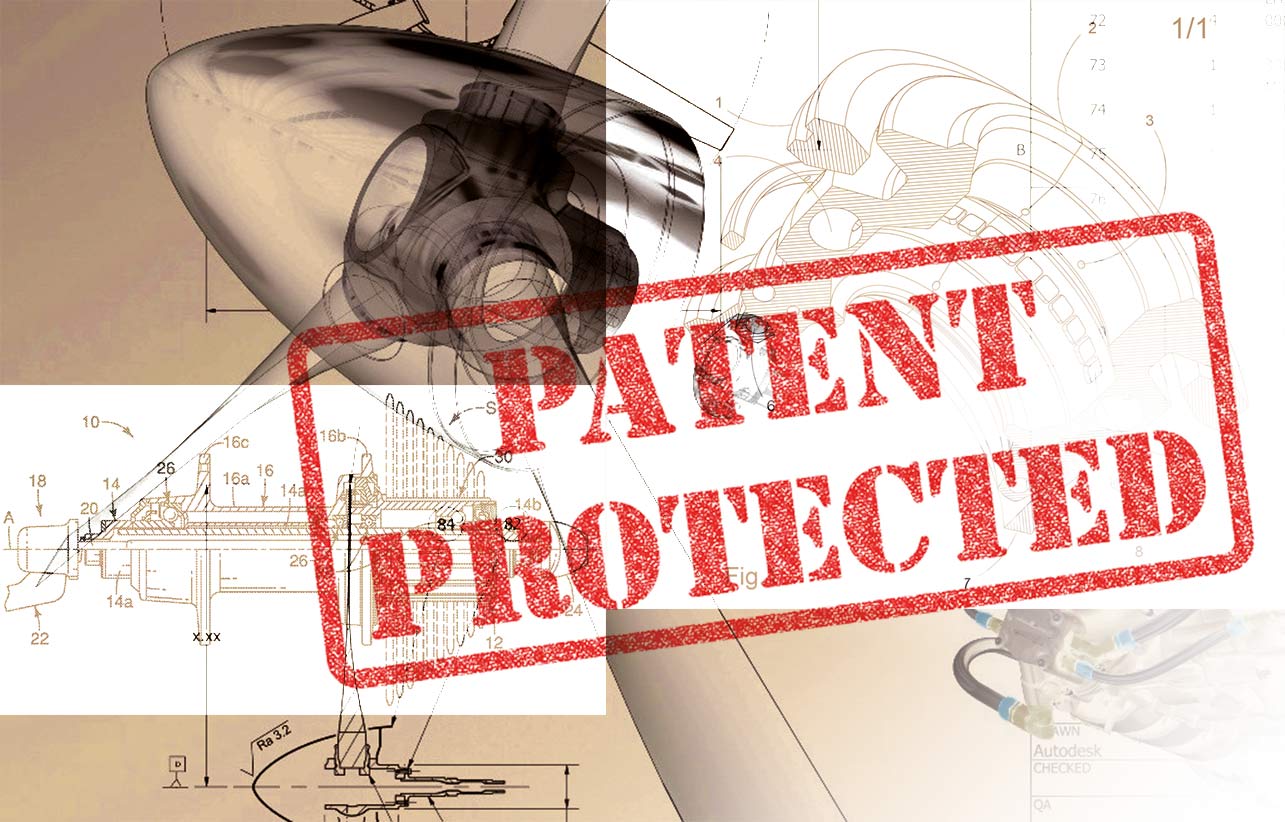 Policies, procedures, guidelines
The Technology Transfer and Innovation Support Office is the custodian for the operational implementation, quality assurance, monitoring and review of 3 specific policies.  
These Policies, Procedures, guidelines and statements stipulate the operational actions adopted by managerial structures of the NWU in order to achieve synergy and alignment across the business units and to ensure that quality assurance processes are in place.
The policies should be read with the Institutional Research and Innovation Strategy annually approved by Senate. This policy should also be read against the mission of the NWU to produce high-quality, relevant and focused research, basic as well as applied, supplying innovative solutions to challenges faced by the scholarly community, the country, the continent and the world. Furthermore, as stated in the Institutional Plan, the NWU strives towards becoming a balanced tuition-research NWU with a growing 3rd income stream from commercialisation and making a significant impact through community engagement.
Assure quality and to provide the framework for research and innovation and research and innovation management at North-West NWU
The Policy creates an institutional identity while at the same time allowing differentiation within the capabilities and capacity of campuses. The research entity model is geared towards increasing research and innovation quality, research and innovation participation and productivity, research and innovation development and funding. The research and innovation management model encourages, facilitates and stimulates research and innovation on all campuses. Each campus will develop and manage its own Research Entities. Participation will primarily be limited to researchers from a specific campus, open to collaboration with other campuses
It is the policy of the North-West NWU to deal with the ownership, distribution and commercial exploitation of intellectual property developed by staff, students and other parties concerned at NWU. The NWU takes cognisance of the Intellectual Property Rights for Publicly Funded Research and Development Act, 51 of 2008 in so far as its stipulations are applicable to the NWU as well as all other relevant legislation and states the intention to comply with same to the extent that it is reasonably required in law. The policy is applicable to all campuses of the NWU, to all temporary and permanent employees on the staff establishment of the NWU, to contract workers of the NWU, and to all registered students of the NWU.
To enable the NWU to fulfill these undertakings, for the optimal protection and to the mutual benefit of all parties, rules and guidelines attempt to consolidate existing policy and stipulates the way in which intellectual property that originates in the NWU environment shall be dealt with, and specifically:
This policy applies to all research, innovation and community engagement contracts and investor/ stakeholder agreements relating thereto, entered into by the NWU, and binds all members of staff of the NWU, howsoever appointed, as appropriate for the requirements of the NWU. All contracts, including those regarding subscription to shares/ debentures or other interests in external and related entities, as defined below, are covered by this policy.
Intellectual Property Rights from Publicly Financed Research and Development Act 51 of 2008
The management of intellectual property (IP) emanating from publicly financed research and development has become a critical factor in ensuring that the public derives greater returns from the increasingly significant Research and Development investments made by government.  The South African Government introduced the Intellectual Property Rights from Publicly Financed Research and Development Act 51 of 2008 to provide a regulatory framework for the management of this type of IP.
Its primary goal is to ensure that IP outcomes from publicly financed Research and Development are protected and commercialized for the benefit of the people of South-Africa – be it social, economic, military or some other benefit.
The following policies and manuals are also applicable:
All the NWU's policies and rules can also be viewed: